"WALK" SERMON SERIES: Digital Download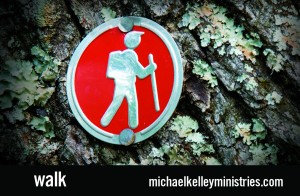 When the Bible talks about our relationship to Jesus Christ, the word used time and time again is "walk." But what does it mean to walk deeply with Jesus? This 4-part sermon series, available as a digital download, examines the metaphor of walking, examining key attributes in our ongoing journey with God. Either enter your code below, or leave a comment on the site inquiring about purchase of download cards for $5 each.
Redeem Michael Kelley Download Card
*Audio immediately downloads onto your computer after purchase.
BIBLE STUDIES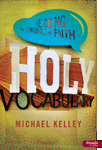 Christianity has developed its own subculture over time. This subculture has its own music, customs, and buildings, not to mention a vocabulary of holy words we, as members of the subculture, use to talk about Christianity. Saved. Grace. Sin. Repent. These words are synonymous with the Christian experience. But do we really know what they mean, or have we used them so much they've lost their meaning?
CLICK HERE to order your copy of Holy Vocabulary, and start rescuing the language of faith.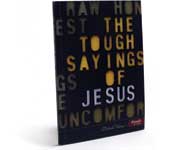 As you explore the historical and cultural context surrounding the four tough sayings found in this Bible study (the rich young ruler in Mark 10, the Canaanite woman in Matthew 15, the unforgivable sin in Matthew 12, and a contradiction about who Jesus is in Matthew 10 and Luke 12), you can develop a level of intimacy with your group that encourages everyone to continue asking questions long after this study is complete. And hopefully, you'll discover that questions and doubts are OK—and can usually help to deepen and strengthen your faith.
CLICK HERE to order your copy of The Tough Sayings of Jesus.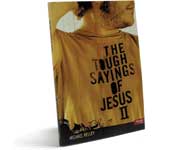 The Tough Sayings of Jesus Volume II contains four more difficult to digest passages that threaten to blow apart the comfortable vision of the Son of God that many have created. Whether cursing a fig tree, commending a dishonest manager, leaving a friend to die, or demanding an unreasonable amount of good conduct, Jesus refuses to be put into a box.
CLICK HERE to order your copy of The Tough Sayings of Jesus II.