A Boy, Cancer, and God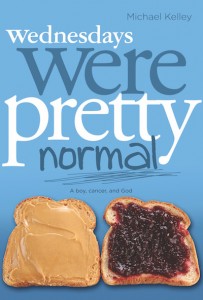 "Wednesdays were pretty normal," writes Michael Kelley, looking for a bright spot amidst the chemotherapy routine brought on by his two-year-old son Joshua's cancer diagnosis. His book of the same name offers much to anyone who's tired of prescriptive spirituality and would rather acknowledge and work through the difficulties of faith with some transparency.
Joshua battled and beat the disease, but not before his family had to reconcile what it means to believe in God despite a broken world. His dad's personal account of that fight to survive sparks a larger discussion of how Christians must learn to walk in the light of Christ's promises despite the dark shadows of earthly pain. Indeed, it's pain that sometimes opens the door to a deeper experience with Jesus, an authentic relationship that holds steady even when life loses the comfort of normalcy.
ISBN: 9781433671692
Binding: Trade Paper
Publication Date: March 2012
---
PURCHASE: