I love hamburgers. I'm not sure I love them enough to have one of these: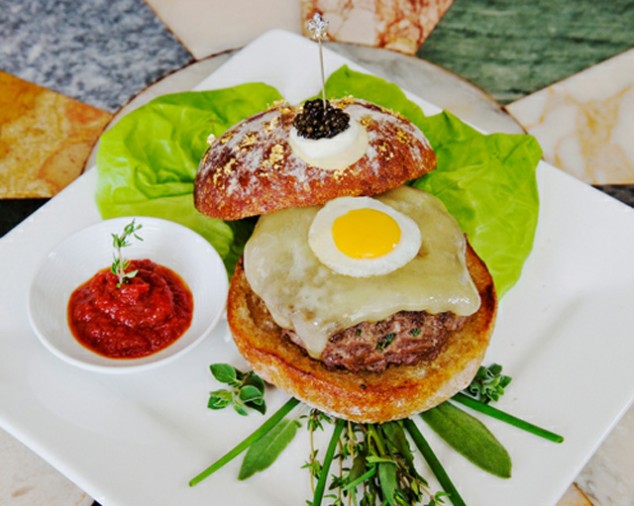 It's the most expensive hamburger ever:
…a mix of Japanese Wagyu beef infused with 10-herb white truffle butter, seasoned with Salish Alderwood smoked Pacific sea salt, topped with cheddar cheese — hand-formed by the famous cheesemaker James Montgomery in Somerset, England, and cave-aged for 18 months — shaved black truffles, a fried quail egg and served on a white truffle-buttered Campagna Roll, which is topped with a blini, creme fraiche, and Paramout Caviar's exclusive Kaluga caviar — a beautiful golden caviar with a buttery, nutty taste and large pearls from the Huso Dauricus farm raised in Quzhou, China. The finishing touch to this incredible burger is a solid gold "Fleur de Lis" toothpick encrusted with diamonds and designed by world-renowned jeweler Euphoria New York.
It costs $295.
But I do love a good burger. My question for you today, though, isn't about a good burger. It's about the best burger. So tell me:
"Where did you have the best burger of your life?"
Subscribe to MichaelKelley.co
Never miss a new post. Subscribe to receive these posts in your inbox and to receive information about new discipleship resources.